Because of our commitment to the safety and satisfaction of our clients, Just Leaks has gathered Cool Roof references throughout San Jose and the SF Bay Area. For the past 25 years, we have installed, serviced, and repaired cool roofs for manufacturing plants, schools, and many other businesses with commercial roofs or industrial roofs.
We recognize that each roof, each commercial building, and the occupants within are unique. So, we make sure to tailor our approach to your particular needs. We will communicate with you throughout the entire process, and we will provide you with detailed descriptions and photographs of your cool roof. If you have any questions, we will answer them quickly and accurately. Your cool roof is vital to the success of your operation, so we offer emergency leak repair service, inspection services, maintenance services, and more. You can count on the Just Leaks team to always be there for you and your roofing system.
However, don't just take our word for it. We are fortunate to have complied several cool roof references.

Mozart Development
1068 East Meadow Circle
Palo Alto, CA 94303
Mary Ann Meisenbach – (408) 377-8010 x 4215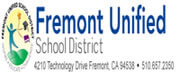 Fremont Unified School District
43772 South Grimmer Blvd.
Fremont, CA 94538
Aaron Gallaty – (408) 947-1100
Portfolio Management Company
4010 Moorpark Ave Suite #111
San Jose, CA 95117
Vicky Hasheider – (408) 556-0200