Roofs have many, many functions beyond just covering your building. The team of roofing experts at Just Leaks will make sure your roofing stays intact and sealed. From improving HVAC tie-ins to re-sealing platforms, we can perform a variety of services for your commercial roofs or industrial roofs, local to San Jose and the SF Bay Area.
For commercial and industrial roofs, you can find air ducts, HVAC sleepers, platforms, vents, and other structures that are critical to insulating and protecting your building, as well as ensuring your heating, air conditioning, and air flow are working correctly. Unfortunately, in many industrial buildings and roofs, these structures were built and sealed when the building was first constructed. This means that these duct seals, the water proofing, and the duct vents within your commercial roof can be 25, 40, or 60+ years old.
When you are faced with an old or damaged roof, the team at Just Leaks knows exactly what to do. We can reseal, refinish, replace, and waterproof your roofing system with the appropriate supports and sealants. This ensures that the HVAC tie-in is installed correctly, reducing the risk of future issues or liabilities.
Below we have included several examples of the repairs we have done on other roofs in the San Jose and SF Bay Area.
In these photographs, you can see the difference that Just Leaks can make for your commercial or industrial building's roof: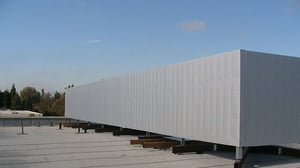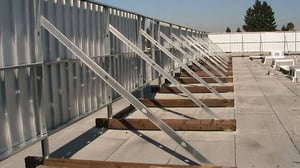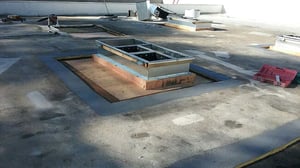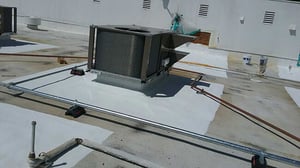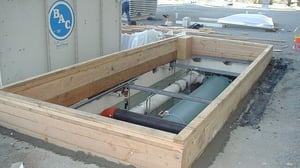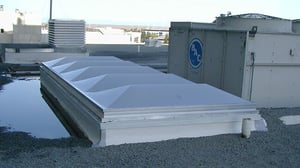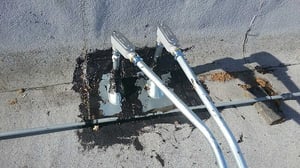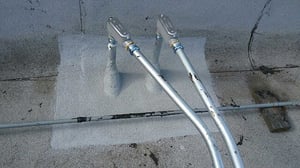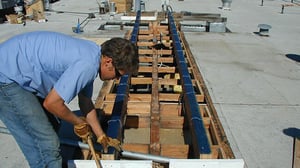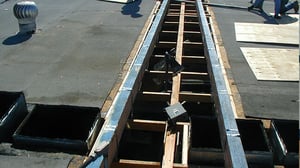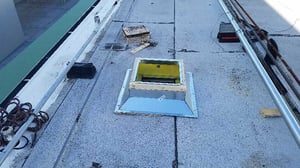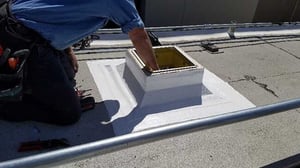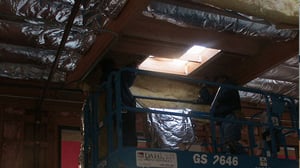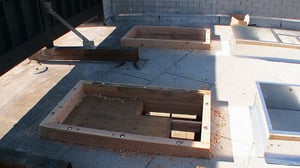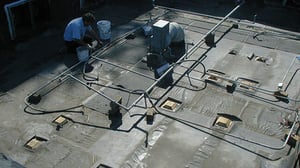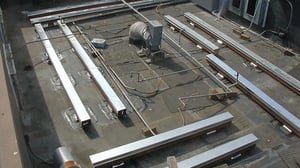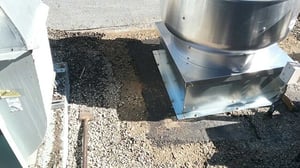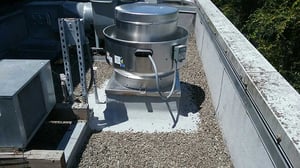 Our experienced and efficient professionals will carefully and thoroughly inspect your roofing system for any signs of current or impending damage. If you are looking to improve your existing commercial roof, our team can also advise on the best course of action, whether that is a new cool roofing system or solar panel installation. We want your industrial roof to work for you, not against you, and together, we can develop a plan for optimal performance. To schedule an appointment for a free estimate, call Just Leaks at (408) 249-4646.