Why Just Leaks For Solar Energy For Your Building...
We Are A Roofing Company

Over 40 Years Experience

We Work With Today's Top Tech Firms

Clients All Over The Bay Area

We Install Ourselves

We Guarantee Performance

Average Payback: Under 5 Years
Imagine What You Can Do When You No Longer Have An Energy Bill
Here's How It Works
Give Us A Call Today
We understand the hesitation, solar companies are everywhere. Talk to us and determine if we're right for you.
We Review Your Usage
This part is simple, we'll review your past electrical usage and determine if solar is a benefit to you.
We'll Customize Your Quote
Once we determine you will save money, we'll create a custom quote. You'll know exactly savings and ROI.
No More Electrical Bills!
We install your system and you start enjoying the benefit of renewable solar energy with no more bills.
Take the next step to energy independence today!
"They redid my commercial roof in Campbell in 2012 and said there was a 10 year warranty. I was very pleased with the initial job and their price was very competitive. They have been very responsive to any issue since then and when we thought there was a leak developing at a roof hatch in August 2016, they came right out, repaired it and took photos of the repairs. Sent me a 'no charge' invoice with all materials and labor time itemized. Very impressive to see a company that really stands behind their workmanship."

– Alex Z
Campbell
Proven Track Record
Guaranteed Performance
Quality Team
Rebates
Trusted
Proven Track Record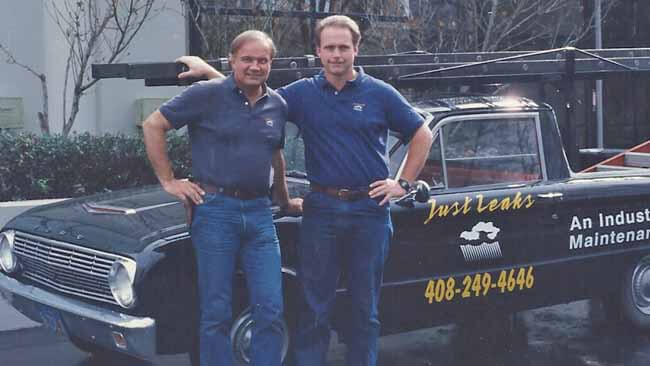 Proven Track Record in Roofing Since 1978:
Just Leaks, Inc. is a commercial and industrial roof service company local to Silicon Valley. We have been serving the business community for over 25 years with a focus on high quality and sustainable roof systems supported by reliable service with some of today's largest companies in the Bay Area. Our Cool Roof Systems, coupled with a Solar System makes the best possible use of your roof area.
Guaranteed Performance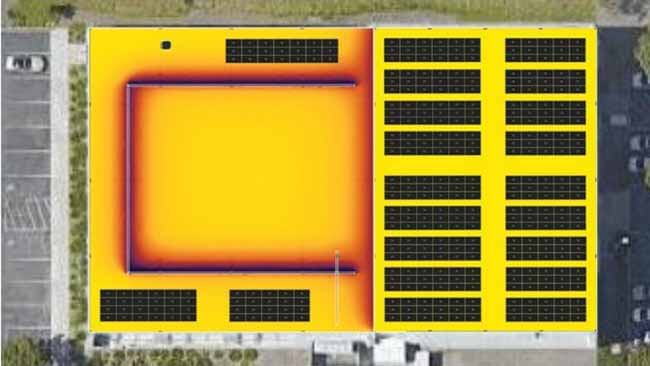 We Provide a Bumper-to-Bumper Warranty:
We ensure the solar program we create for you and install on your building will operate as efficient as possible. We'll maintain and repair your entire system for the first 15 years. We put our money where our mouth is, with the best coverage in the industry, at no additional cost. We outperform our competition.
Quality Team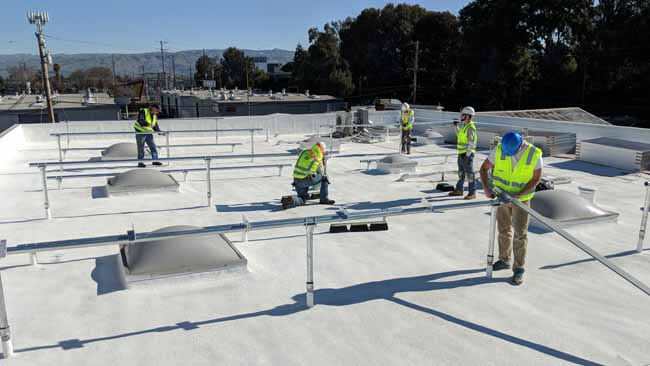 Highest Quality Team
We hire and train the best technicians in the business, many of which have been with us for over a decade. We do everything in-house, allowing us to
design and install high-performance integrated solar energy systems, and then guarantee the performance and production. As a service company
– we provide the best possible product in order to keep a positive on-going relationship with our clients.
Rebates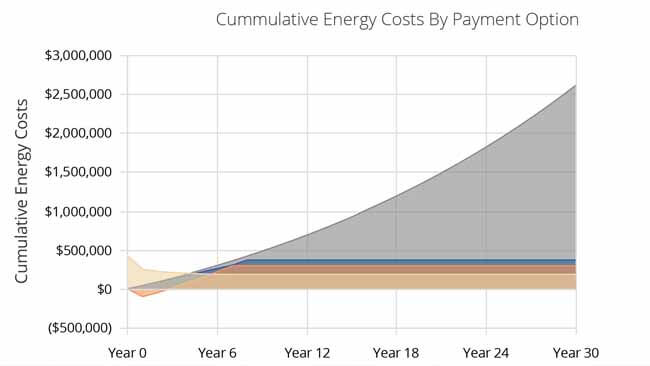 Rebates and Incentives

There are significant rebates and incentives for industrial and commercial buildings. We work with the state and federal agencies to educate you on what rebates and incentives are available to you based on your solar program. We take care of it all for you, you get to enjoy a discounted solar roof and the benefit of renewable energy.
Trusted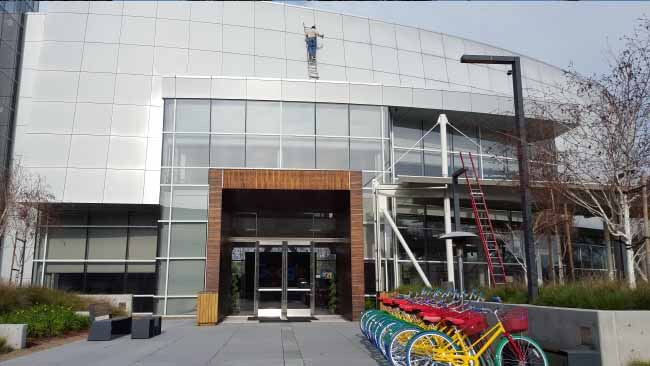 Trusted and Referred

Our craftsmanship speaks for itself, we are the trusted roofer in the Bay Area since 1978. Our proven track record, guarantees and quality of work is the reason we are trusted by some of the largest companies with the largest buildings in the Bay Area. Together with our customers, we take a proactive approach to ensure the longevity of your roof energy conservation. This is why the top tech companies refer us to their friends and partners.
Call Us Today To Get Your Free Quote For Solar Energy.
408-249-4646